October 3, 2019 - Chicago Advanced Energy Q3
IOT, Technology And Innovation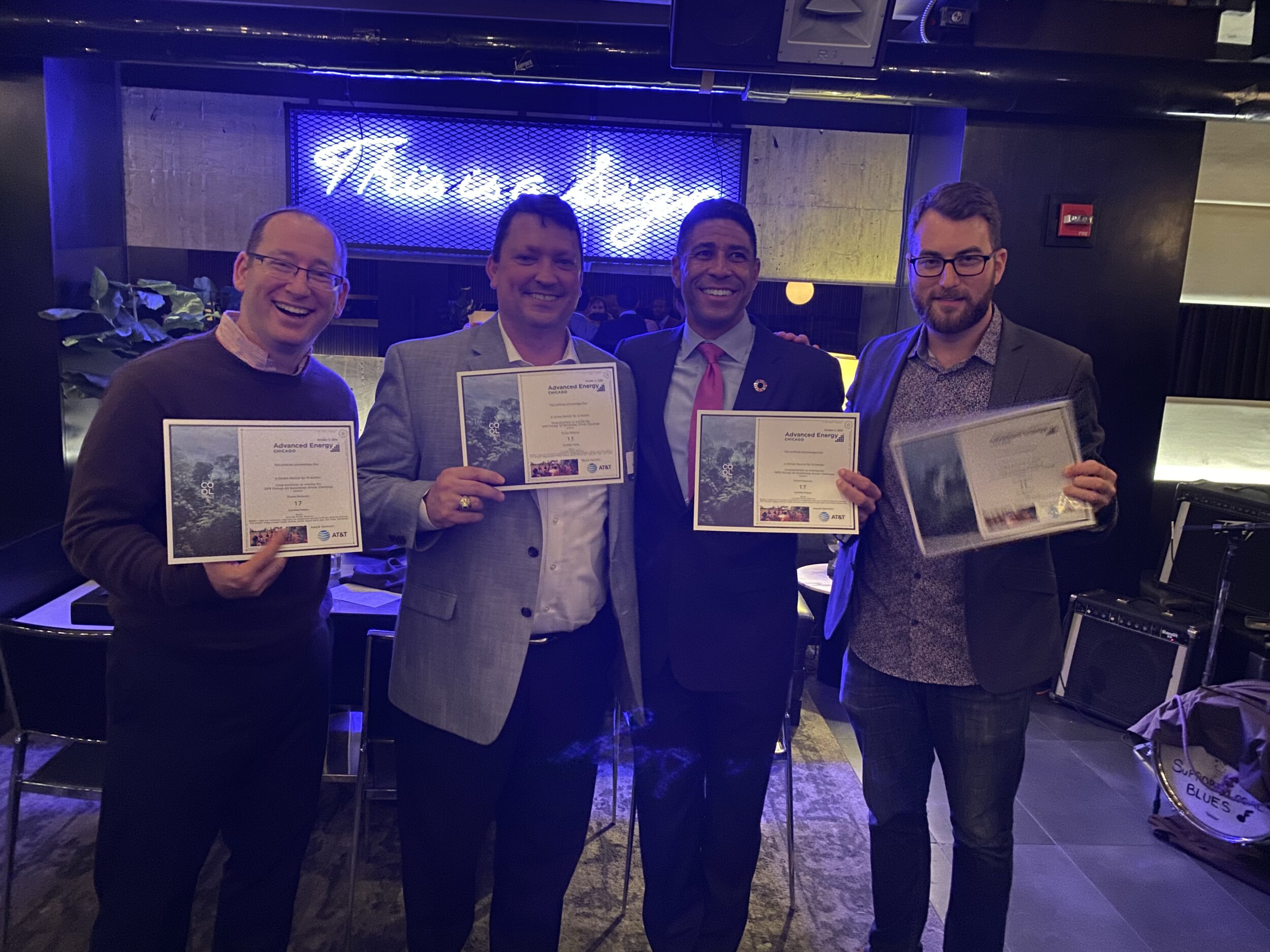 Stay tuned for professional photographs to be uploaded shortly.
Opening Remarks:
Discussion Leaders:
Winning Problem Statement: Maria Bocanegra, Commissioner, ICC
The lack of flexible consumption (demand response) is preventing our smart cities' futures and impacting our grid.
WINNING SOLUTION: table 3
12 months: Present actionable DR program proposal with options.

> M1:Assess current Chicagoland DR participation rate. Compare other cities for best-of-class programs. by November 7, 2019

> M2:Size the opportunity (energy/cost/CO2 savings, system deferrals, coupling to reliability goals)

> M3:Identify stakeholders; pick best parts of programs for Chicagoland use.
Task Force Leader:
Phil Nevels, Director Strategic Partnership, Exelon Utilities
Gene Settoon, Director Energy Solution, Invenergy LLC - Deputy Task Force Leader
To join this Task Force - please fill out this form - please check your contact info.
Other resources:
NEXT CAE STAKEHOLDER SERIES:Q4 NOVEMBER 6 - 7, 2019
Q4 CAE Stakeholder Breakfast Nov 7: Mobility & Transportation - Hosted at TESLA Showroom
Opening Remarks:
Alderman 42 Ward and Vice Mayor Brendan Reilly
Discussion Leaders:
David Kolata, Executive Director, Citizens Utility Board

Kate Tomford, Senior Analyst, Energy, Chicago Transit Authority
To participate:
Please support our efforts by:
Thank you!
- HG Chissell and Team