march 7 '19 - Washington Advanced Energy Q1
Resiliency, Critical Infrastructure and Microgrids
Breakfast presentations
Dan Ton, Program Manager, Smart Grids and Resilient Electric Infrastructure, US Department of Energy
Kate Johnson, Chief, Green Building & Climate, Department of Energy & Environment
Michael McGhee, Executive Director, Office of Energy Initiatives, U.S Army
Ernest Jolly, Energy Chief, DC Water
Marcellous Frye Jr., Vice President, Strategy and Public Affairs, Washington Gas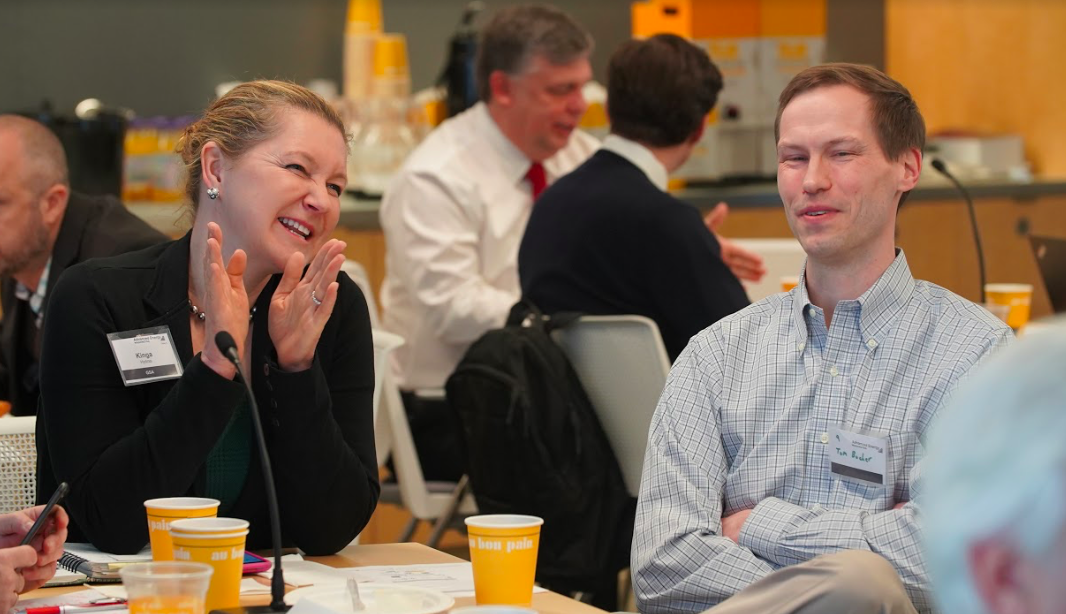 NEXT WAE Q2 STAKEHOLDER SERIES: Smart Buildings & Grid Modernization: May 29-30, 2019
Members will receive a custom invitation.
Resources
Dinner and Breakfast Stakeholders: Attendee List
WAE Q1 Blog Post: The Capital's Case for Infrastructure and Water Resiliency, by Vishant Kothari
Winning Problem Statement from Kate Johnson:
Identify how energy resilience can help build resilient communities.
Winning 12-Month Action Plan: Table 4
Q2: Define resilient attributes for a mature resilient community.

Q3: Identify within DC, the bookend (leading and vulnerable) communities of least and most resilience.

Q4: Pilot how to get a specific vulnerable community more resilient across the resiliency attributes
Please support our efforts by:
Thank you!
Washington Advanced Energy