In this special episode of the AEG podcast, Grant van Wyngaarden, Project Leader for Advanced Energy Agency, discusses battery storage value-stacking with Sean Hamilton, General Manager of Sterling Municipal Light Department. Sean and Grant will be continuing this conversation on a panel at Solar Power International in Las Vegas on September 11th. In this podcast, Sean share's his experience with building and operating New England's first utility-scale energy storage project, installed in Sterling, Massachusetts.
The 2MW / 3.9MWh Lithium Ion battery was developed primarily for resiliency purposes, as it provides back-up power to the Sterling Police Department and first responders and can support up to 12 days of grid outage. This resiliency became a critical need for the town of Sterling after it lost grid power for 2-weeks in 2008, caused by a brutal ice-storm in central Massachusetts that took down critical transmission lines.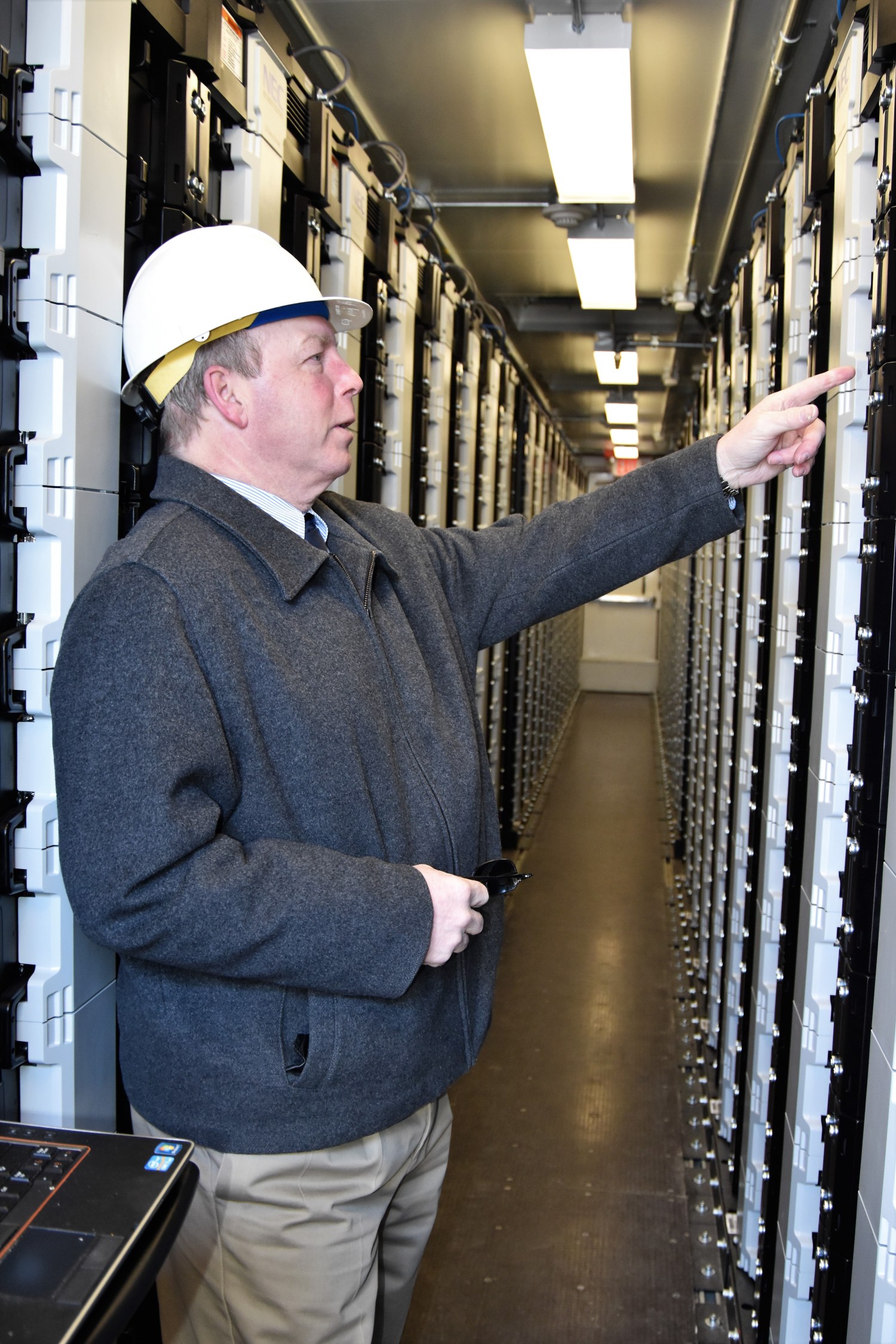 In the podcast, Sean shares details of the value-stacking performance since the project went live in December 2016, so far the financial returns have been "right on the money". The town of Sterling was ranked 7th in the nation for solar capacity per capita, this high solar penetration added challenges to managing the grid. However, as Sean points out, this battery enhances the solar installations and it was even tested during the recent solar eclipse.
We hope you enjoy this edition of the podcast and stay tuned for even more advanced energy content.
Sincerely,
-The Advanced Energy Group
Click here to listen via SoundCloud.
*The AEG Podcast is produced by Tanner Kenney, Fellow